SGS Donations
$5.00 – $5,000.00
Keep a roof over glass art education!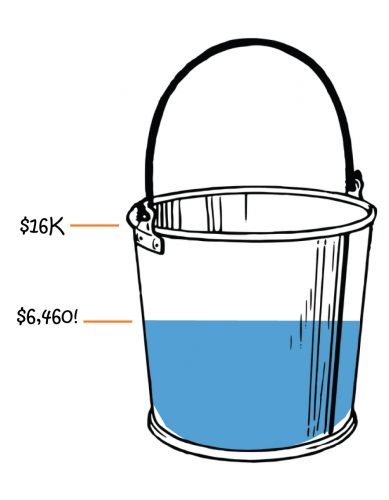 Your support is amazing! We're getting even closer to our goal with an updated $8,460 raised!
The building that Sonoran Glass School now resides in was once home to the auto tire repair shop Rocky Fixes Flats. That was over 18 years ago, and we are still under the same roof. But that roof has sprung many leaks over the years.
Most of these leaks are in very problematic areas, including over the annealears that house finished pieces of glass during their cool down cycles. We've done what we can with buckets and temporary fixes but the time has come for something more permanent to help us maintain our equipment and building. And you can help!
This is your opportunity to help us protect important equipment and be an important part of providing a healthy facility. A place where people of all ages discover the wonder of glass art. Help us fill the fundraising bucket today!